About the Research Centre in International Relations Forum
This forum seeks to provide a platform for the engagement of members of the centre with the public and an outlet for small articles on a range of research interests, as well as contributions from guests. The previously named Centre for the Study of Political Community and the International Political Sociology group have recently formed the Research Centre in International Relations (RCIR): The Study of Political Community, Conflict and Security.
The Centre conducts research in International Relations that relates the 'political' to practices of security and conflict. Drawing on international political sociology, philosophy, and international political theory, scholars associated with the Centre are interested in how the discourses and practices of security, war, and responses to conflict reflect and constitute particular governmental rationalities that transcend the inside/outside, domestic/international distinction and that have implications for the constitution of political communities and their transformations. Our research projects focus on war and the government of populations, security and the discourses and practices of securitisation, the international political sociology of mobility, governmental rationalities in crisis and catastrophe, the role of the media and virtual space in conflict and security, and the international politics of conflict and contention.
The  Research Centre in International Relations at King's College London has been involved in the SOURCE Network of Excellence. Funded under the 7th Framework Programme of the European Commission, this project lasted from January 2014 to December 2018. Coordinated by the Peace Research Center of Oslo (PRIO), the SOURCE Network of Excellence aims at creating a robust and sustainable virtual centre of excellence capable of exploring and advancing societal issues in security research and development. The SOURCE Network of Excellence is built upon five types of activities: networking activities, research, information gathering, education and training, and knowledge-sharing. A great deal of the fundamental research activity falls to the RCIR, which is in charge of conducting Workpackage 4 on mapping the professionals and institutions of societal security in Europe. To this end, RCIR will develop a set of methodological principles articulating qualitative and quantitative methods. It will then study discourses on societal security, conduct interviews with top- and middle-management of EU security agencies such as Frontex, Europol, or ENISA. Particular emphasis will also be put on the role that private firms play in defining the relations between society and security in Europe.
This is a curated forum: to comment on any piece or a response to an existing one please email rcir@kcl.ac.uk. The forum is curated by IR scholars in the Department of War Studies at King's College London. The academic members of the centre are:
Dr. Leonie Ansems de Vries Areas of research:  international political theory; modern political thought; continental philosophy; the politics of life; the politics of resistance, especially in relation to governance; refugees and migration
Professor Claudia Aradau Areas of research: critical security studies; international political theory; risk, resilience and anticipatory knowledge; human trafficking and migration; democracy and citizenship in a global world; critical methodologies of international relations
Professor Didier Bigo Areas of research: security and liberty; antiterrorist policies in Europe after September 11th; migrants and refugees in Europe; international political sociology
Dr Peter Busch Areas of research: media and war; the Vietnam war; Cold War history; television and the 'War on Terror'
Dr Stephan Engelkamp Areas of research: global security governance and processes of normalisation in global politics; critical approaches to peace and conflict; norms in international relations theory; political anthropology
Professor Mervyn Frost Areas of research: ethics in international relations, practice theory in international relations, international political theory, global ethics; ethical issues surrounding private military and secuirty companies
Professor Vivienne Jabri Areas of research: critical theories of politics and international relations; war and political violence; cosmopolitanism and the 'international' as political space; gender and feminist theory; the politics of security; the politics of identity/difference and aesthetic theory
Professor Ned Lebow Research areas: international relations; conflict prevention and management; regional conflict; bargaining and negotiation; psychology of decisionmaking and learning; ancient and modern political theory
Dr. Nicholas Michelsen Areas of research: international relations theory; global politics and transformations in the state system; insurgency and counter-insurgency; terrorism; the politics of suicide/self-sacrifice/self-immolation, death and political theory; twentieth century european philosophy and resilience as insurgent strategy
Dr. Kiran Phull Areas of research: global knowledge production; public opinion; critical approaches to data; science and technology studies
RCIR Conveners (2021/22): Dr. Stephan Engelkamp & Dr. Kiran Phull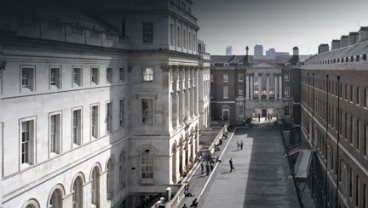 The views expressed here are those of the members of KCL RCIR and in no way reflect the views of King's College London or the Department of War Studies.
To keep up with the latest news and events, join our mailing list. Please email rcir@kcl.ac.uk